1970 - The first IMAX films were exhibited at the World Exposition in Osaka, Japan. This film format was developed by Canadians Grahame Ferguson, Roman Kroiter and Robert Kerr.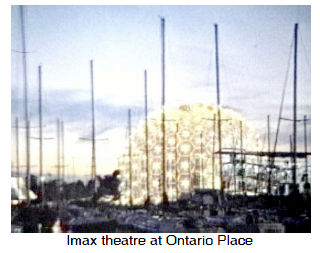 The first permanent IMAX theatre opened later that year at Ontario Place in Toronto.
1972 - Thirty thousand fans welcomed home Team Canada after their stunning win against the Soviet hockey team. Team Canada was the first team made up of professional (rather than amateur-level) hockey players to face the Soviets. Paul Henderson of the Toronto Maple Leafs scored the exciting winning goal of the last game.
1972 - Margaret Atwood published Survival. Since then she has written many more books including The Handmaid's Tale, Cat's Eye and The Robber Bride.
1975 - Ottawa gave a boost to Canadian magazines when it ended tax deduction eligibility for advertising placed in Time and Reader's Digest. These American magazines offered "Canadian" editions which were basically just over-runs of the U.S. edition with a few Canadian articles thrown in. Only the cost of ads placed in real Canadian publications, like Saturday Night and Chatelaine, could be deducted now.
1982 - Pianist Glenn Gould died suddenly after suffering a stroke at the age of 50. Gould was a brilliant pianist and was famous for his interpretations of Bach. He also had a burning intellect and was intrigued by the electronic media. In later years he stopped giving live concerts (because recordings could be "perfected " more) and began to explore innovative ways of performing and recording music.
1983 - Author Gabrielle Roy died in 1983. She was 74. One of her most famous novels, Bonheur d'occasion (The Tin Flute), was published in 1945.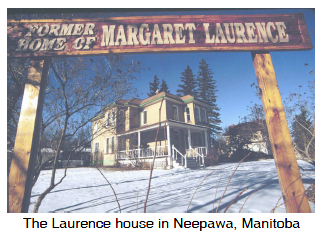 1987 - Novelist Margaret Laurence died in January 1987 of lung cancer. She was 60. Laurence was born in Neepawa, Manitoba and wrote such classic novels as The Stone Angel and The Diviners.
Further Reference