1952 - Commercial television broadcasting began in Canada. This brought an onslaught of American culture into Canadian living rooms with programmes like the Ed Sullivan Show and I Love Lucy, but the Canadian Broadcasting Corporation carried indigenous news and public affairs programmes and the French-language network produced a popular series from Roger Lemelin's novel, La famille Plouffe.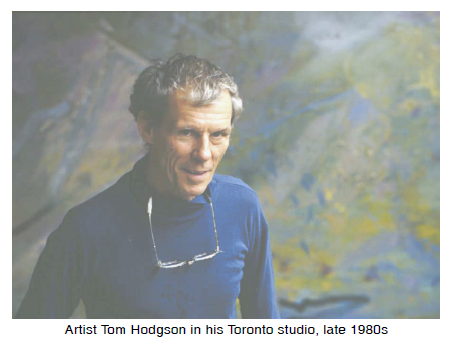 1953 - The Painters Eleven set a new direction for Canadian art when some of their work was used in room displays at Simpson's department store in Toronto. At this time the Canadian art scene was fairly conservative, representational and derivative of the Group of Seven. These artists, all quite different in themselves, were the first to rebel against the conventional art establishment and paint in an abstract expressionist style. The group included William Ronald, Harold Town, Walter Yarwood, Tom Hodgson, Jock Macdonald, Jack Bush and Kazuo Nakamura. They held their first group exhibition at the Roberts Gallery in 1954 and joined with like-minded Montreal artists - Bellefleur, Borduas, Ewen and Riopelle among them - for a joint show in 1958. They disbanded in 1960 having set the country's art scene on an exciting new path. In 2010, Iris Nowell published the first in-depth study of the group in her book, Painters Eleven: The Wild Ones of Canadian Art.
1955 - Fans rioted in the Montreal Forum, throwing eggs, tomatoes, cans and whatever they could get their hands on to protest the suspension of their hero Maurice "the Rocket" Richard.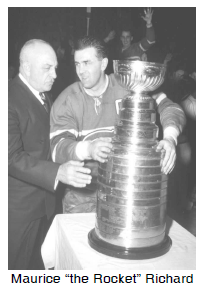 The object of their rage, NHL Commissioner Clarence Campbell, held his seat until the fumes from a tear gas bomb finally forced him to leave. Campbell had suspended the Rocket for attacking a player. Richard was a hockey superstar at a time when there were only six teams in the League and only the best of the best could play.
1957 - The Canada Council was founded to provide funding support for Canadian arts and cultural groups and individuals.
Further Reference