1891 - Sir Arthur Conan Doyle published his first Sherlock Holmes story.
1892 - Basketball was invented by James Naismith who came from Almonte, a small town outside of Ottawa.
1893 - Artist Sophie Pemberton of Victoria, B.C. began exhibiting after studying in England.
1893 -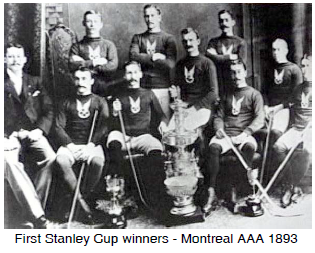 Governor General Lord Stanley donated the Stanley Cup for hockey championships. It's the oldest sports trophy in the world.
1894 - French composer Claude Debussy composed "L'Apres midi d'un faun" (Afternoon of a Faun)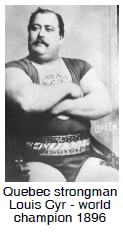 1895 - The École litteraire de Montreal was founded. Among its members was the famous poet Émile Nelligan. Nelligan wrote 170 poems between the ages of 17 and 20. At 21 he became insane and spent the last 41 years of his life in asylums. His poems, like "Romance du vin" and "Vaisseau d'or," are still read in Quebec.
Further Reference