Samuel de Champlain was a French explorer who was born in France in 1567 and died in Quebec in 1635. Champlain began his explorations as part of a Spanish expedition to the West Indies. Henry IV of France then appointed him royal geographer and launched him on expeditions to New France.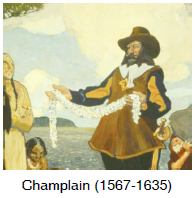 Champlain established the first permanent trading post on the site of Quebec City in 1608. He encouraged farm settlement against the protests of the fur traders who wanted exclusive use of the territory.
In 1627 Champlain convinced the chief minister of France, Cardinal Richelieu, to establish the Company of One Hundred Associates, a group of fur traders, to be responsible for the development of the colony.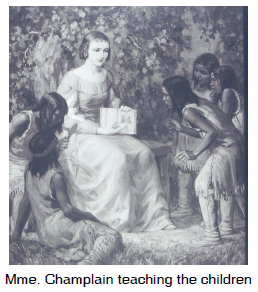 Champlain became governor of New France in 1633. Champlain also started the Order of Good Cheer to keep up the spirits of the settlers. Members of the Order took turns being the host and providing meals and entertainment for the others.
Further Reference