Prince Edward Island joined Confederation basically as a way out of its financial problems. It had first rejected the idea in 1867 and even entertained the possibility of annexation: to be joined or added to another state.annexation with the United States as a preferable option.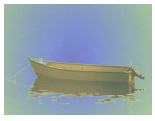 Sir John A. Macdonald tried to lure it into the union with various incentives, but it wasn't until they were faced with a major financial crisis that the political leaders of P.E.I. began to consider Macdonald's offer.
An ambitious railway-building plan had put the government into debt and created a banking crisis. The Canadian government agreed to take over the island's debt, give the province an annual subsidy: a grant or contribution of money, especially one made by a government.subsidy to buy back lands owned by absentee landlords, give financial backing to continue railway construction and establish and maintain a year-round steamer service between the island and the mainland. During the election of April 1873, island voters had the option of accepting Confederation or having increased taxes. Not surprisingly, they chose Confederation.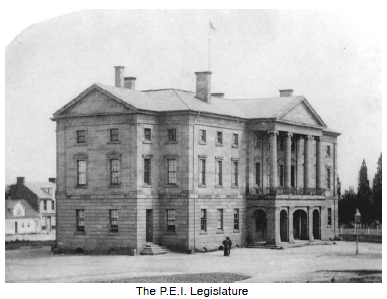 Now the Dominion of Canada stretched almost from sea to sea (with the exception of Newfoundland which didn't join until 1949). When England handed over the Arctic territories, Canada became, in 1880, the second largest country in the world.
Further Reference